Hi, welcome to Soe Living
Great ideas can be found everywhere including in your own home. Founded in 2013, Soe Living started its business at home to produce custom made bedding. Now we describe ourselves as a a home goods producer with bedding as our main business.
We believe that a nice home goods could lead you to a great life. We believe that sleeping in a nice, soft and comfortable bedding will lead you to a good rest. A good rest will lead you to a good way to live your life today. That's why we never compromise to quality and only use high quality material. We make simple, clean and functional design. Above all, it's comfortable to wear.
We hope our web store will help you to enjoy a great experience of shopping home goods. Its details will help you to choose products that's best for your home, office or any other spaces.
Please enjoy our great home ideas.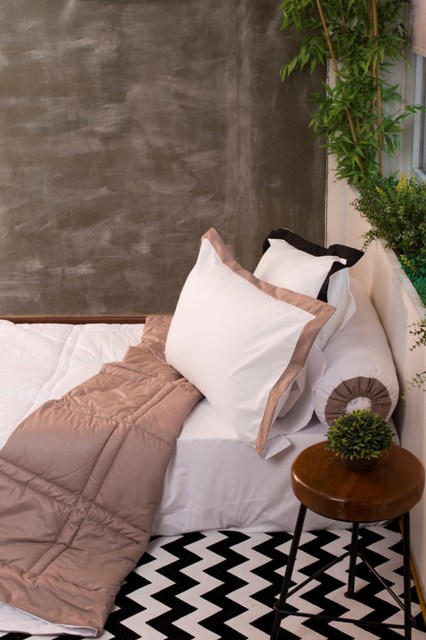 Courtesy of Ms Yovita Wuryanto.
Cushion and duvet cover by Soe Living.